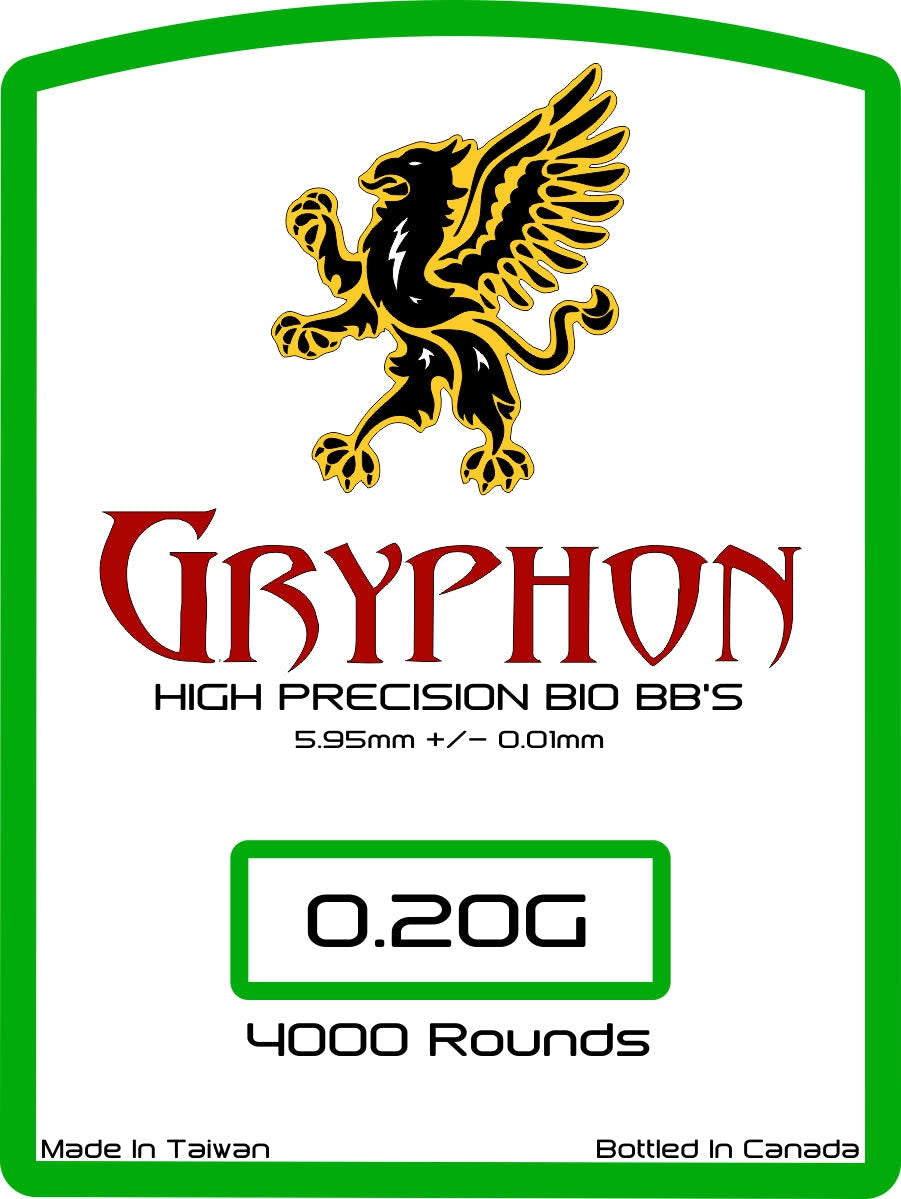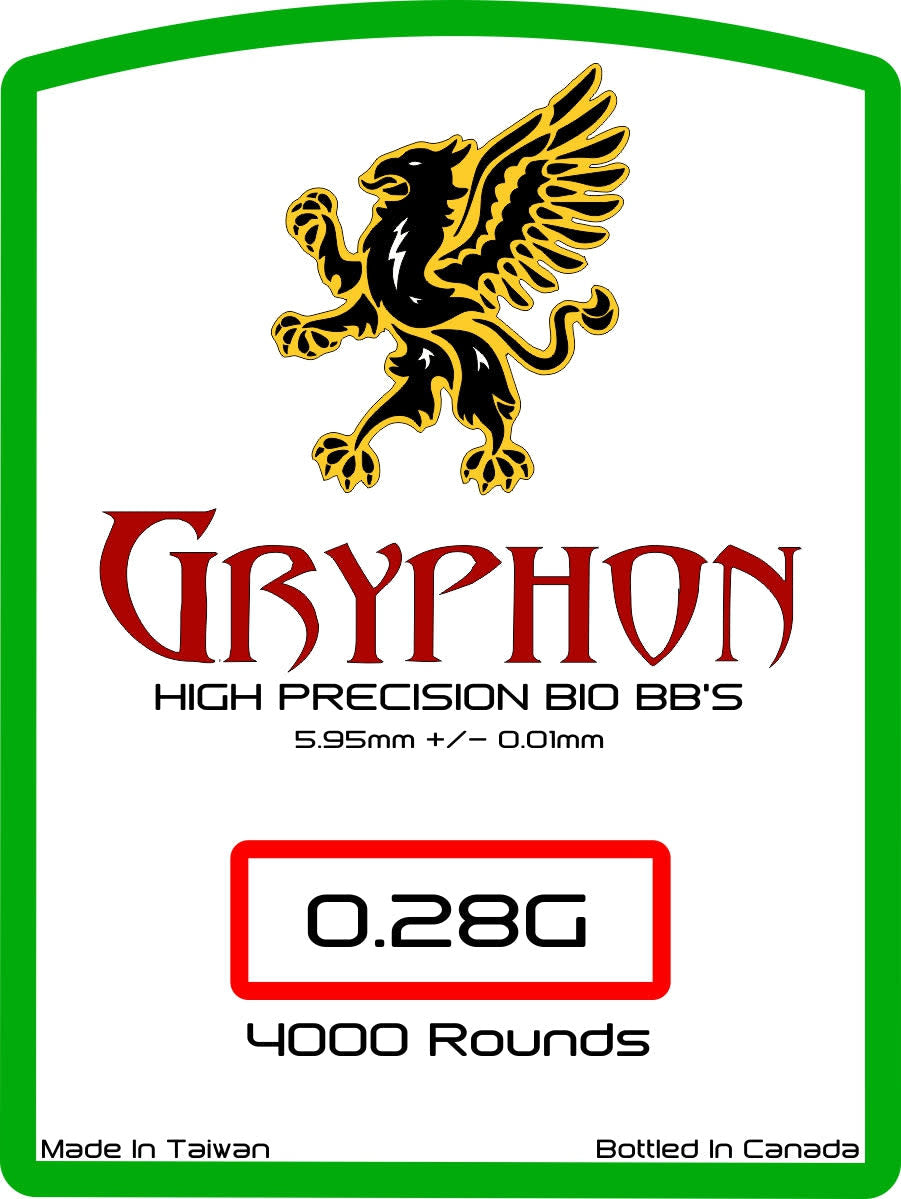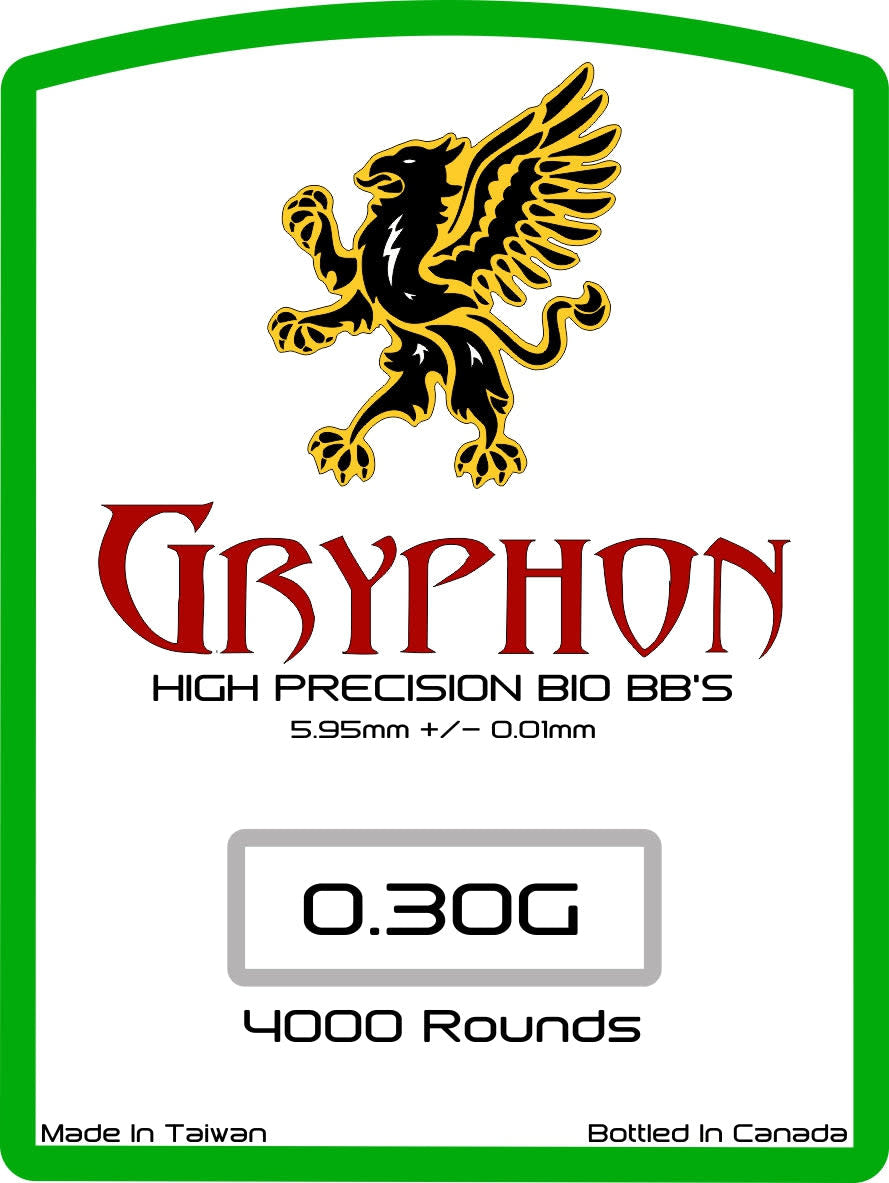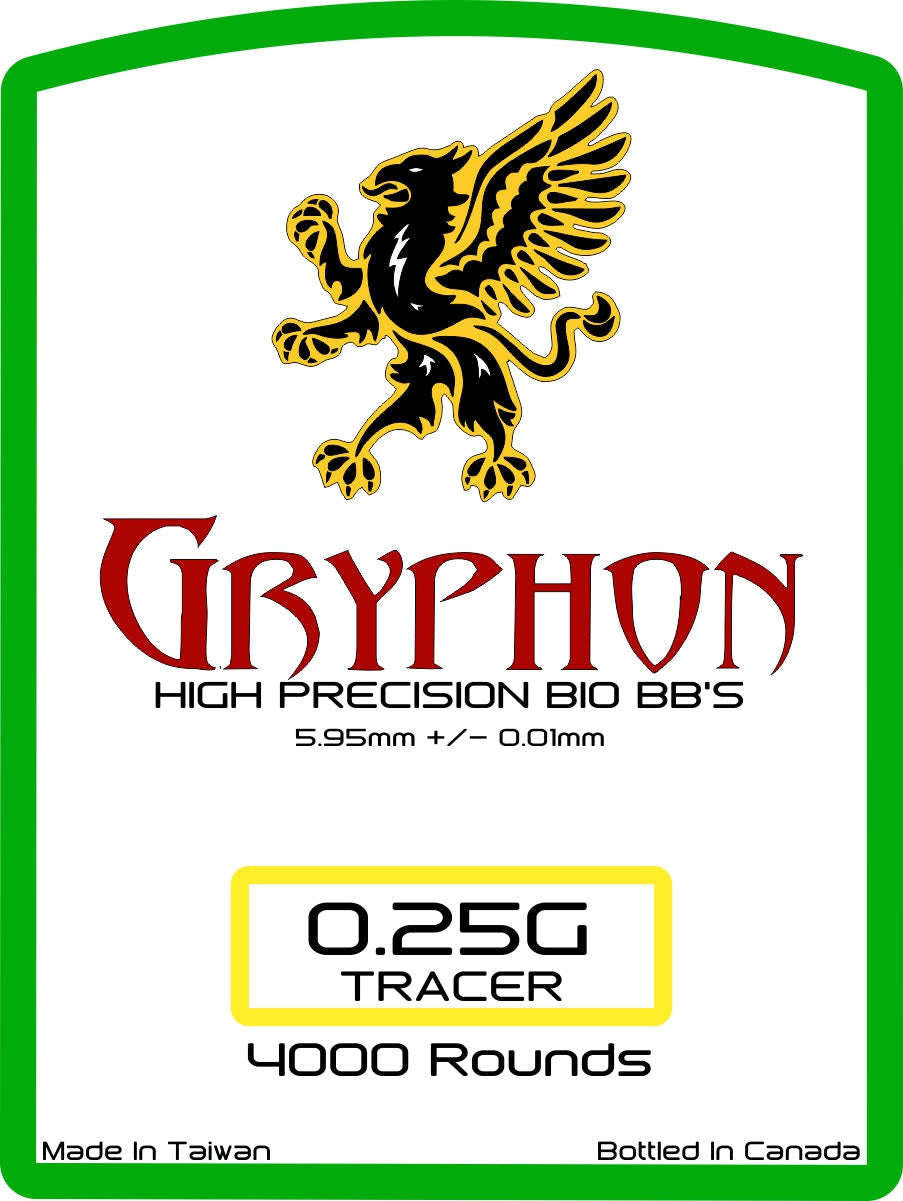 Gryphon Biodegradeable BB's
---
B² trusted house brand of BB's, extremely high quality finish, perfect 5.95mm +/- 0.01mm and as always, made from bio-degradable PLA material.
Independently tested and ranked one of the highest quality rounds in Canada, made in Taiwan for us and bottled by hand here in Canada.
Custom labels for wholesale and teams are available, please contact us for more info!
Sold in 4000 round bottles.
Weight conversions
0.20g 4000 rounds = 0.8kg
0.25g 4000 rounds = 1kg
0.28g 4000 rounds = 1.120kg
0.30g 4000 rounds = 1.2kg
FALL PROMO!
Buy 3x bottles or more of 0.25g, 0.28g, 0.30g or 0.25g Tracers and get shipping for just $2!