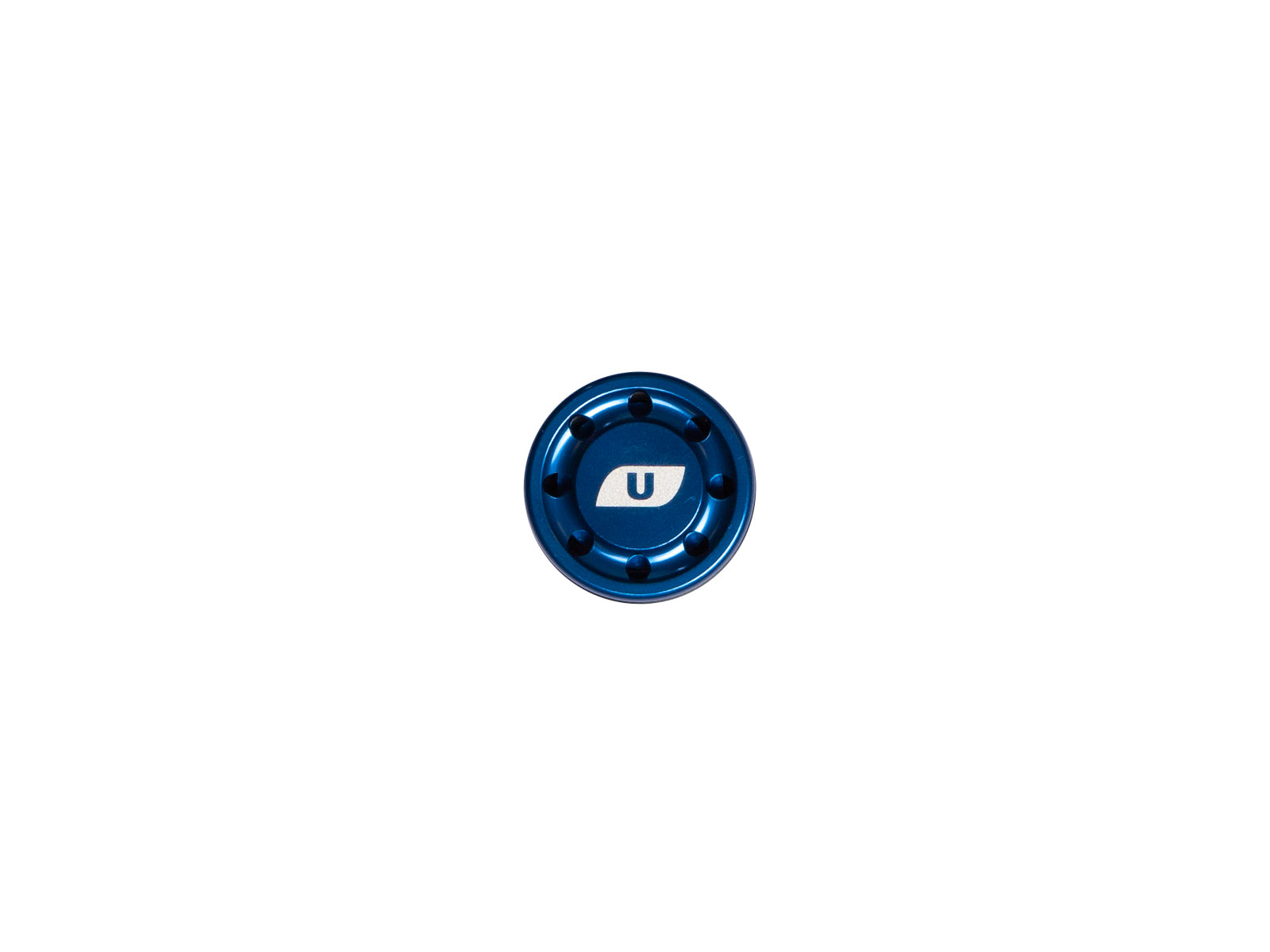 ASG Ultimate Piston head CNC
---
Obtain the Ultimate airseal in your AEG with the Ultimate Piston Head.
The  ULTIMATE® Upgrade Series Piston Head from ActionSportGames is perfect for high performance airsoft builds where a robust and effective airseal is critical.  This stylish CNC'd aluminium alloy piston head in ASG blue includes 8 pressure holes for the pistons O  ring and built in pressure bearings to reduce friction during spring compression.  The ventilation holes in the piston head ensure that the rubber surface of the O – ring creates a seal against the cylinder sides while air is compressed, in addition,  its lightweight construction reduces the resistance when compressing the AEG's spring.
This 14.5 mm diameter cylinder head is widely compatible with most AEGs,  has a thickness of 8.6mm and sports a laser engraved ASG logo.
ULTIMATE® Upgrade Series  cylinder parts are designed to give the best possible air compression and durability and have been rigorously tested over thousands of high speed cycles using various spring strengths to ensure they will handle even the most extreme use. For this reason, we recommend always using ULTIMATE® cylinder parts and not combining or mixing with other upgrade parts as this can affect the result and performance of the upgrade